That's it folks! Echad had their final art presentation on Thursday evening, the 24th. We had the honor of sharing our music, photography, digital art, and spoken word with our supporters, family, friends, and new acquaintances. Over 60 people were in attendance, at least three of which were unsaved Jews! We are so grateful for the work the Lord has done in each of us, both individually...
We did it! Echad has traveled to the ends of the country and back! We recently returned from our trip to Los Angeles and San Francisco, where we had the opportunity to engage in creative outreach, perform in open mic nights, put on art presentations, and partner with the Jews for Jesus branches in California. We were able to share our faith with the lost as well as encourage many new believing...
CHAMETZ and GUILT.
On Erev Passover, ECHAD ascended to the upper west with some gospel literature, posters and a garbage bin. We drove up,chose a spot to set up and waited. The upper-west side of Manhattan is fairly densely populated with Jewish people: young families,holocaust survivors and several large synagogues. This has made it a favorite area for our Jews for Jesus missionaries to do street evangelism in. ...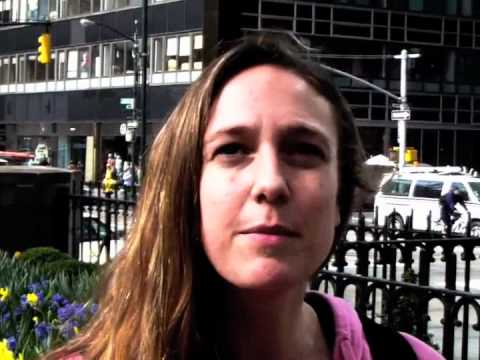 So Much Lovin
The following few weeks will be extremely busy for us here at Echad. Each of us are working on our music, photography, writing, videography, and digital art towards a common theme: Love. It's a vast and overdone subject, but it's also the most important (1 Corinthians 13:13)! We're hoping to bring our work to the west coast in a few weeks and share the BIG love of the Messiah...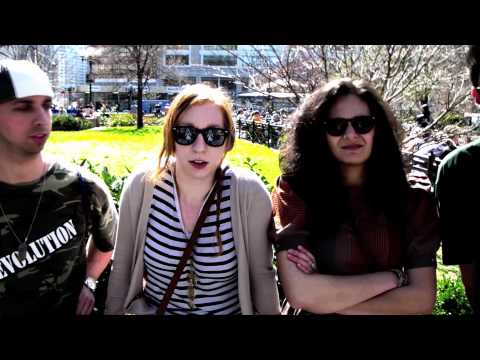 Visiting family
The two days after Echad came back from Chicago, I went to Connecticut to reconnect with my biological father who is Jewish, but does not follow Jesus. I have not grown up with him and I've only met him once—four years ago. I showed him the work I presented in Chicago. Since the artwork is spiritual in nature, we talked about spiritual topics. I shared the gospel with him but he did...
Watch
Giselle and I on the plane on the way to Chicago for Ignite!
Ignite Presentation
We had the Ignite presentation this past week on Thursday here in New York, with the theme of darkness and light. We really put into practice the whole "trail and error" mantra by spending the week doing run-throughs. We wrote up basic scripts, worked through technical set up (so many lights!), and felt our way through any music problems that we had.  Our work (and prayer) paid off!...
CADET is now Echad
As the members of this art and discipleship program, we stand for community—both with our God and His people. Thus, we've decided a fitting new title for the program is Echad (Evangelistic Community of Artists in Discipleship). In Hebrew, echad means united, many parts coming together as one.  Each of us comes from different backgrounds, with diverse skills, stories, and skin tones....
Hello everyone,  I am excited for the next part of CADET. I look forward to working with the other members of CADET to use our art to create a cohesive artistic presentation of the gospel to share with Jewish people.  Until next time, Branden
Sharing about CADET in California
 I am spending my vacation in California. I have been catching up with family and friends.  I even have had the opportunity to publicly share what I have been learning at CADET.  The Friday before Christmas Eve, the fourth day of Chanukah, I spoke at Sar Shalom Messianic Fellowship. I attended this fellowship when I lived in California. Sar Shalom had a Chanukah themed service. This holiday...
CADET is on vacation
CADET is on vacation until after the New Year. We are enjoying the rest. Please pray for peaceful times with our families, as holidays can be a stressful time of year.
hello, This is jeremiah perecky. i made a video so you can see visually what we do here. I tried to put it on here, but it didn't work, but here's a link so you can see it:  http://www.youtube.com/watch?v=ivx0UIjLwcM    I hope you like it! 
CADET's First Church Presentation
On the night of Friday the 18th, we participated in our first church presentation at Light of the World Ministries in the Bronx. During this presentation each member of we shared our testimony, our art and our reflections on it, and something we learned during the program so far.   While this is not my first time speaking at a church, this was my first time sharing my testimony and speaking about...
Grassroots Conference Update
Hello everyone, this is Branden. CADET is back in New York City. We flew to Florida, Friday morning and returned Sunday night. We attended the Grassroots Conference. The goal of this conference was to bring together Messianic Jews so they can get to know each other and break down the faction lines that exist in the Messianic community. This was my first time at Grassroots. This was also my first...
Watch
Happy FloRIDAY!!
Watch
This video recaps CADET's trip to the Philadelphia Museum of Art to see the Rembrandt and the Faces of Jesus exhibit.
Watch
This is Branden's recap of the Ingathering conference.
Oh HAI!
My name is Giselle & I am a CADET.ER.  This is our very first blog,our program has been going for a little over a month now! We thought it would be a good thing to let you( our wonderful world wide webbers) see how God is using us,our art work & all other insanities. Enjoy, pray for us,keep looking at our blog,we will be updating frequently!